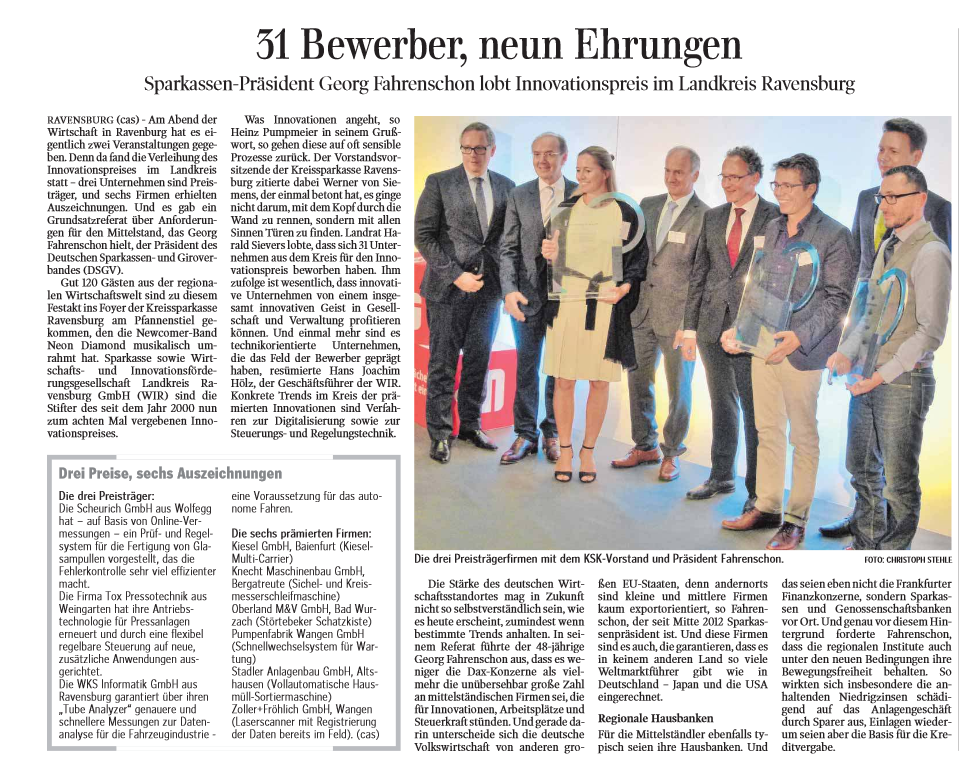 That the Innovation Award won by the Tube Analyzer is an important economical marker for the region, it is proven by the various reports in the regional press.
We are proud of this achievement and would like to thank once again the WiR GmbH and the Kreissparkasse for the award.
Contact us if you are interested in the Tube Analyzer and its integration in an automated RTStand LV124 testing system!